Description
FEATURES:
Boosts 4G LTE & 3G cellular signal for multiple users in any passenger vehicle—car, truck, van, or SUV.

Works on ALL cellular devices with ALL carriers simultaneously.

Enhances talk, text, and high-speed 4G LTE internet.
(Kit includes: Drive Reach amp, 314418- 4" 4G Mini Magnet-Mount, 314419- 4G Slim Low-Profile Antenna, 850020- Power Supply.)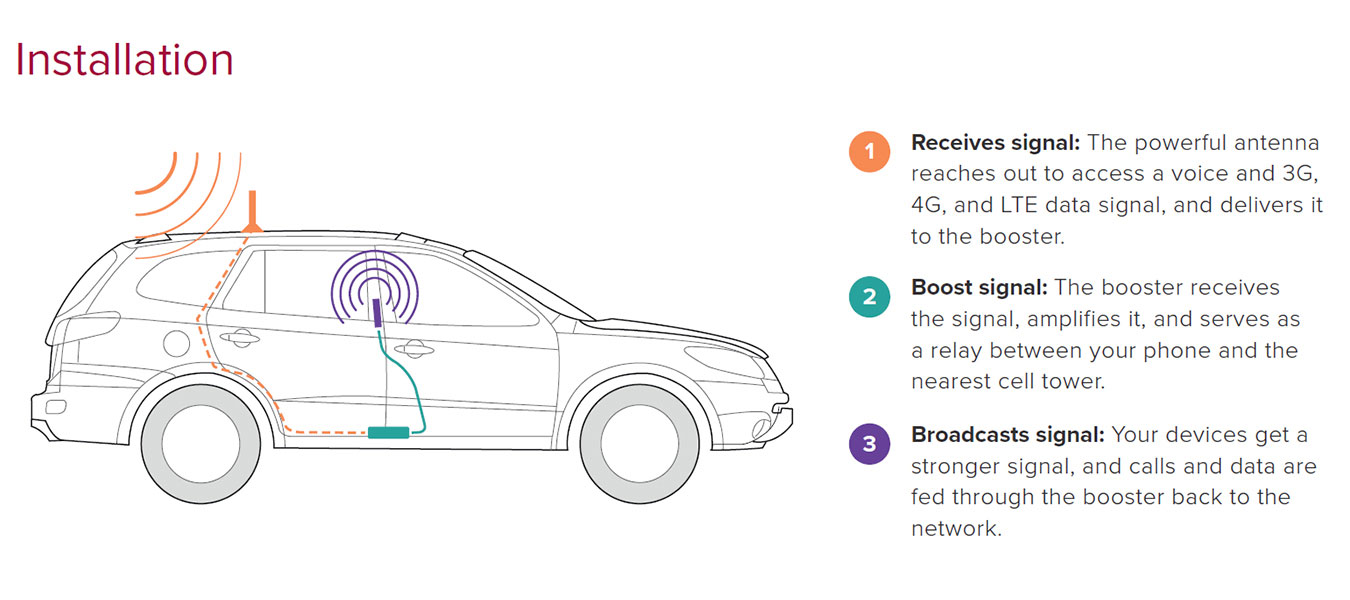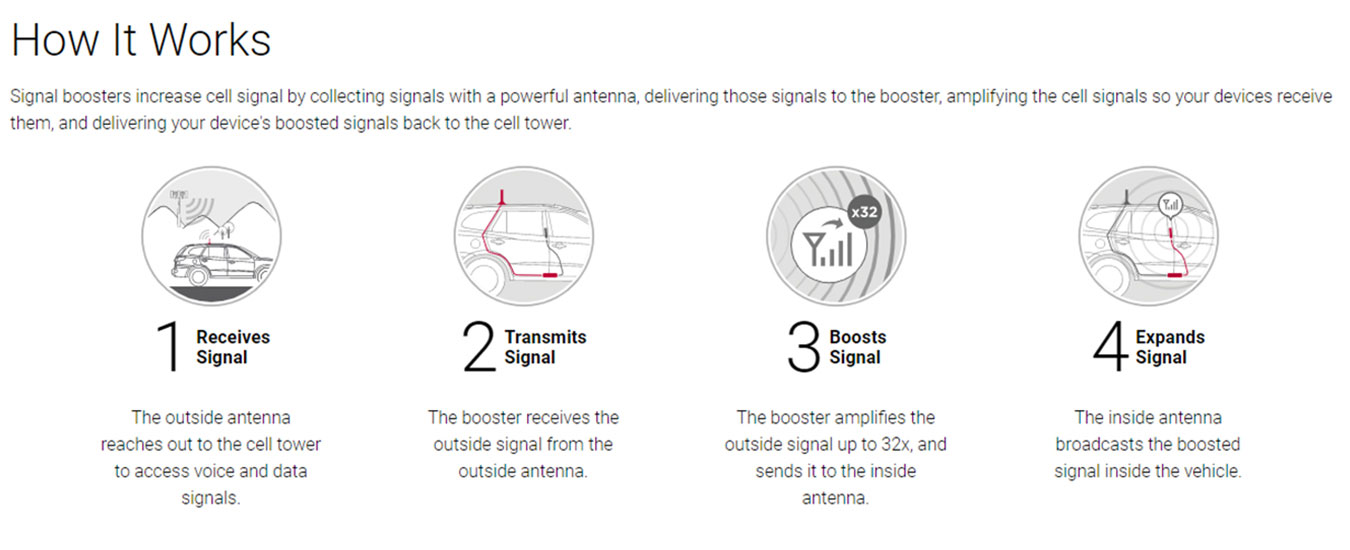 Payment & Security
Your payment information is processed securely. We do not store credit card details nor have access to your credit card information.